Building capacity 

with diverse students and faculty to

 teach and learn technical environmental data skills within diverse populations
The ESIIL Stars Program, funded by NSF, is an annual program that builds environmental data science skills and trains the next generation of data-capable workers. Students from diverse backgrounds at schools serving communities that are historically underrepresented in STEM are invited to join this 5-month program. Inspired by Earth Lab's Earth Data Science Corps, ESIIL Stars includes a combination of online data skills training for students and faculty, career-focused webinars, an open textbook that introduces novel analytics for environmental data, and project-based learning. Faculty training builds capacity to teach environmental data science at partner institutions.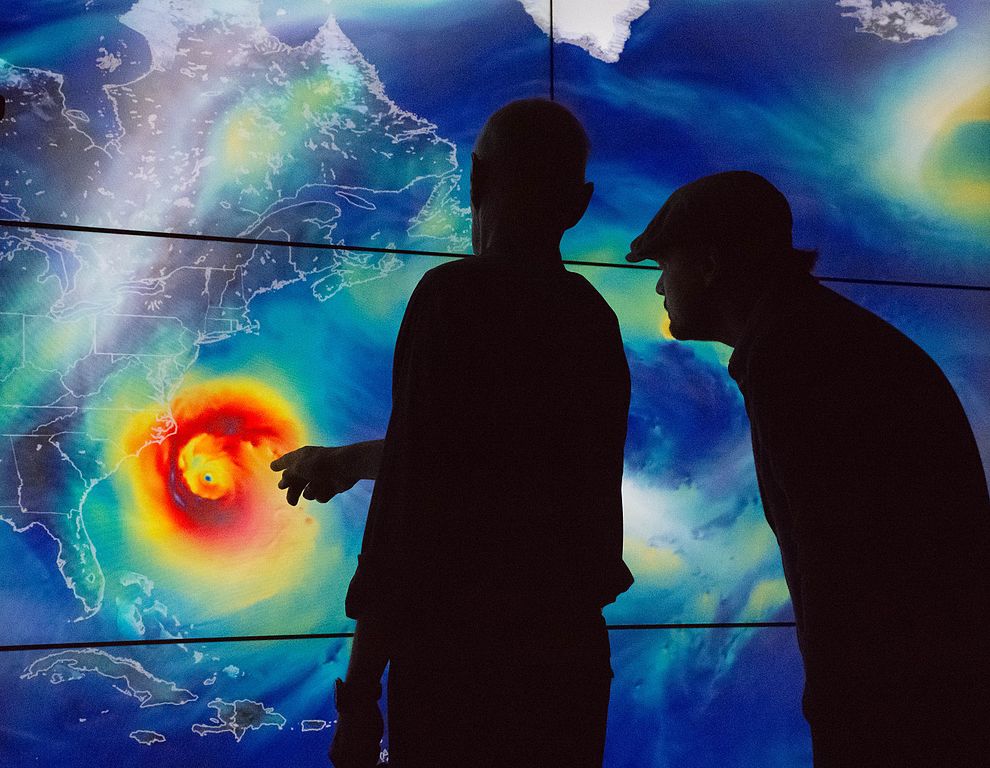 Why?
While the demand for earth data science skills in the workforce is exploding, the availability of programs that teach these in demand skills is not equally distributed. Specifically, smaller schools that support communities that have been historically underrepresented in STEM, often lack the capacity to teach technical skills due to limited resources, faculty expertise and challenges associated with adding new curriculum. This lack of capacity in turn yields a lack of diversity in the technology sector.
How?
Participants are trained through a paid internship that includes online workshops for students and faculty and project based learning where participants design their own culturally relevant research projects. Modeled after Earth Lab's Earth Analytics Data Science Bootcamp course, students and faculty learn the core data science skills necessary for careers in earth data science, including Python programming, Git/GitHub for version control and collaboration, and CyVerse for working reproducibly in the cloud. Faculty are then able to teach these skills to the broader population of students at their schools.
Who?
This program is aimed at undergraduate students who are new to data science and interested in applying it to earth and environmental science. It is offered to participants at each partner school of ESIIL, providing experience to students with previously limited access to earth data science educational resources, laying a solid foundation for future earth data science work. Students are not expected to have any previous programming experience before beginning the Stars program and undergraduate students in all majors and class levels are eligible.
Timeline
The program includes a suite of activities to empower students to pursue earth data science jobs and build sustainable earth data science educational programs at partner institutions. During the spring (March-May), faculty and students from each institution attend a series of data science workshops hosted by ESIIL, aimed at teaching the foundations of earth data science. In the summer semester, students and faculty apply the scientific programming skills they have learned to a hands-on project through an immersive internship experience (check out previous student projects from Earth Lab's EDSC). Throughout the program there are peer and professional career development webinars and workshops on topics such as scientific communication, working in environmental data science, and building a professional online presence. All project educational materials are shared on Earth Lab's open education portal and YouTube channel.
If you are interested in the ESIIL Stars program, contact esiil@colorado.edu for more information and subscribe to our listserv here.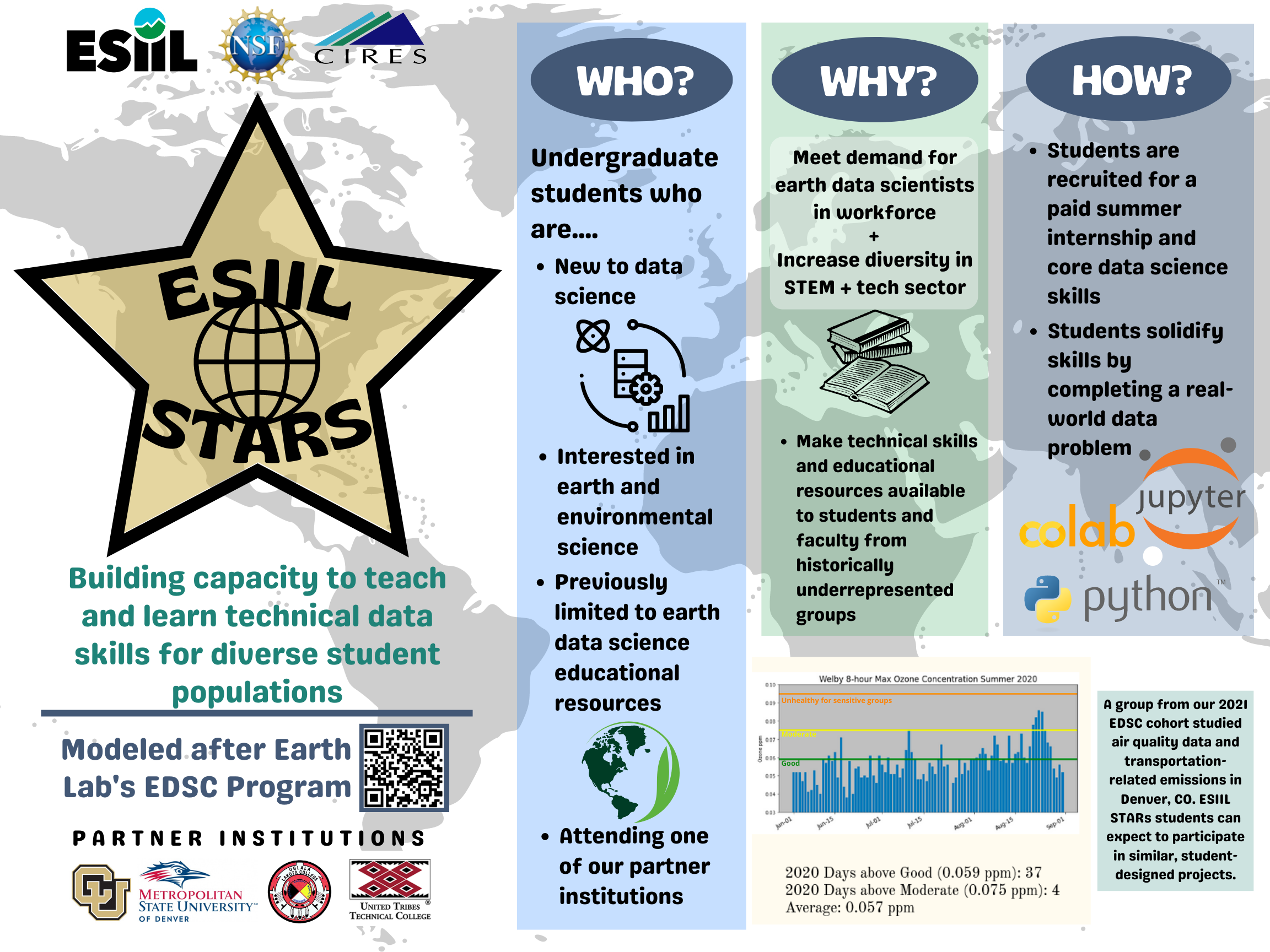 ESIIL Stars Cohort 1: 2023 
The first year of the ESIIL Stars program will begin in March and finish in August 2023. To participate, please reach out to a faculty contact at your school listed below:
Oglala Lakota College- Dana Gehring (danag@olc.edu)
United Tribes Technical College- Jessica Logan (jlogan@uttc.edu)
Metropolitan State University of Denver- David Parr (dparr1@msudenver.edu) and Sylvia Brady (sbrady16@msudenver.edu)
Last updated: February 2nd, 2023